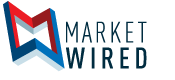 Social Detention Inc., SODE, Awarded $194,300.00 Contract
/EINPresswire.com/ -- ALAMO, CA--(Marketwired - Oct 11, 2017) - ELLA, a subsidiary of Social Detention Inc. (OTC PINK: SODE), recently announced that it has been awarded a contract for the Yolanda Court Outfall Structure Repair in the amount of $194,300.00 by the City of Pleasanton, CA. The project consists of clearing and grubbing, fencing, manhole adjustment, hydroseed, excavation, 36" FPVC Pipe, concrete anchors and rock slop protection. Contract will be completed in 20 working days.
ELLA is a general contracting, general engineering and specialty contracting company in California and offers comprehensive construction services across the Western Pacific region. 
The contract value will be included in Social Detention Inc.'s fourth-quarter 2017 revenue. The contract will help boost the company's top-line growth in the near term.
The company anticipates to gain from increased backlog and continuous success in winning new projects, combined with the benefits expected from the FAST Act, California's SB1 transportation bill, and several large voter-approved transportation funding measures.
Social Detention Inc. expects a significant volume of prospective opportunities and bidding activities for infrastructure and security projects over the next several years. The strength of the underlying demand will likely support its long-term outlook for growth and profitability.
For more information about Social Detention Inc. visit www.sodetention.com.
Powered by