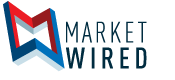 GB Energie LED and Revolution Lighting Technologies Provide Industry Leading LED Lighting Solutions to Leesburg Executive Airport
LED solutions to reduce energy costs and optimize light levels throughout interior and exterior of airport; retrofit project expected to reduce airport's annual lighting energy use by more than 60%
/EINPresswire.com/ -- WASHINGTON, DC--(Marketwired - October 11, 2017) - GB Energie LED, a minority, woman-owned business committed to sourcing sustainable energy solutions, announced the completion of an LED retrofit project for Leesburg Executive Airport in Leesburg, Virginia. The project included the installation of LED lighting solutions within the terminal, as well as exterior building lighting and throughout parking lots to improve lighting levels and increase energy efficiency, improving lighting energy use by more than 60%.
GB Energie worked closely with Leesburg Executive Airport throughout the entire project, providing comprehensive turnkey solutions to manage all phases of the LED retrofit program including scope, material selection, project management and pursuit of project incentives. The installation of high efficiency LED lighting was a key next step in the airport's overall sustainability efforts.
Leesburg Executive Airport's lighting retrofit replaces the existing fluorescent and HID lighting technologies with Revolution Lighting's high performance LED solutions, delivering superior efficiency, longevity and light output. Compared to conventional lighting Revolution Lighting's LED solutions offer more than 60 percent energy savings which, when combined with the Company's market leading warranty, provide significant long term maintenance and cost savings for its customers.
"We are proud to work with Leesburg Executive Airport and to help another local organization achieve energy efficiency goals," said Dr. Gloria B. Herndon, President and CEO of GB Energie LED. "The continued selection of GB Energie and Revolution Lighting's LED solutions, speaks to our dedication to delivering both quality service and products as a trusted turnkey services provider."
About GB Energie LED LLC
GB Energie LED is a minority- and woman-owned business (WBENC Certified) committed to sourcing sustainable energy solutions worldwide. With both national and international scope, GB Energie LED is positioned as a leading force for the implementation of high-quality LED lighting solutions. GB Energie LED provides solutions in several sectors such as education, government, institutional, hospitality, healthcare, retail, commercial and industrial. GB Energie LED is committed to giving back to communities that it serves and those in need. Social give-back programs in education, technical training, healthcare and civic projects are just a few areas GB Energie LED champions together with its collateral partners.
About Revolution Lighting Technologies, Inc.
Revolution Lighting Technologies, Inc. is a leader in the design, manufacture, marketing, and sale of LED lighting solutions focusing on the industrial, commercial and government markets in the United States, Canada, and internationally. Through advanced LED technologies, Revolution Lighting has created an innovative lighting company that offers a comprehensive advanced product platform of high-quality interior and exterior LED lamps and fixtures, including signage and control systems. Revolution Lighting is uniquely positioned to act as an expert partner, offering full service lighting solutions through our operating divisions including Energy Source, Value Lighting, Tri-State LED, E-Lighting, All-Around Lighting and TNT Energy to transform lighting into a source of superior energy savings, quality light and well-being. Revolution Lighting Technologies markets and distributes its products through a network of regional and national independent sales representatives and distributors, as well as through energy savings companies and national accounts. Revolution Lighting Technologies trades on the NASDAQ under the ticker RVLT. For more information, please visit www.rvlti.com and connect with the Company on Twitter, LinkedIn and Facebook.
Powered by