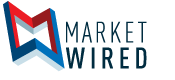 REAC Group, Inc. Provides Shareholder and Business Update
/EINPresswire.com/ -- PITTSBURGH, PA--(Marketwired - Oct 11, 2017) - REAC Group, Inc. (OTC PINK: REAC) is pleased to announce that the company has launched the redesign of their custom built real estate website: www.realestatecontacts.com
The website is currently in beta testing mode, however the website is functional. We will be adding other functions as we continue to grow and build out the website. We also have a plan of operation in place to bring traffic to our website that will include SEO, SEM and Social Media advertising.
Our intended and potential revenues streams will consist of the paid advertising subscription fees from the real estate agent, broker, or office along with the advertising fees from local real estate service providers.
About Us
The Company provides an online real estate search portal that consists of an advertising and marketing platform for real estate professionals.
What makes us different?
Real Estate professionals use the Internet to generate leads. The top sources of Internet leads are company and agent websites. Each real estate professional on our website will be the EXCLUSIVE agent in the city that they service in and will have their own profile page that contains the agent's information and bios with links to their websites listings page. While there are other real estate directories and portals on the Internet, no one features real estate agents on an exclusive basis in the city that they service. We believe this approach will be attractive to real estate professionals in each locale. 
Consumers interested in buying or selling their home will benefit from our home search network, real estate agents will benefit from leads from their exclusive city/state profile page and will benefit by getting their ads in front of consumers in a selected service areas.
REAC Group, Inc. has decided to not invest into the Panamanian Housing Development Company and housing project at the present time, which we announced on a press release July 21, 2017.
We will continue to introduce our operational progress and other corporate actions that will include our business model and plan of growth.
Safe Harbor Statement
This news release contains forward-looking statements as defined by the Private Securities Litigation Reform Act of 1995. Forward-looking statements include statements concerning plan, objectives, goals, strategies, future events or performance, and underlying assumptions and other statements that are other than statements of historical facts. These statements are subject to uncertainties and risks including, but not limited to, product and service demand and acceptance, changes in technology, economic conditions, the impact of competition and pricing, government regulation, and other risks described in statements filed from time to time with the Securities and Exchange Commission. All such forward-looking statements whether written or oral, and whether made by or on behalf of the Company, are expressly qualified by the cautionary statements that may accompany the forward-looking statements. In addition, the Company disclaims any obligation to update any forward-looking statements to reflect events or circumstances after the date hereof.

Powered by